We set forth to create the place that we would want to spend our time, an environment we would enjoy.  The most important element of that environment for us, is that it be very friendly and welcoming. We want everyone that walks into Woodwright to feel like they're a friend, they're family. We wanted elegantly rustic and welcoming without any pretentiousness. While we take great pride in the beers that we create and the woodworking showcased here, we're not arrogant about it. We want our guests to know that we built this place & brewed this beer for them to enjoy with us.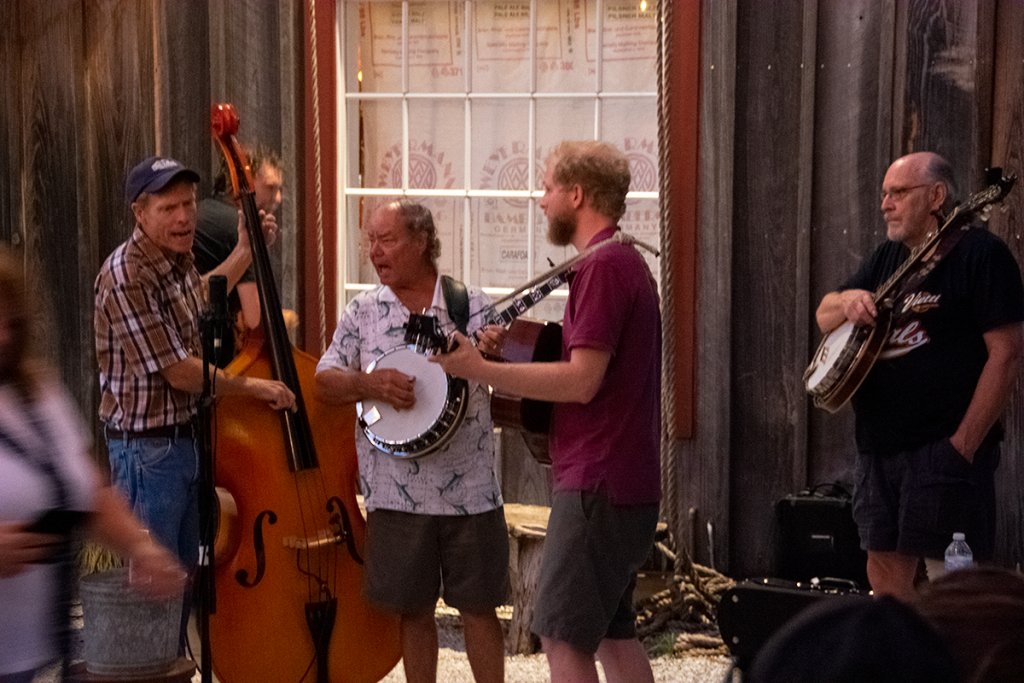 The beers that are brewed here by Eunice are mostly German and European styles.  They are true to form and style: pure, straightforward beers. We receive many compliments for our Hefeweizen and the Dunkelweizen has a devoted following as do many of our 14-plus creations on tap. There are no extracts or craziness with the beer. We aren't adding any fruit, sawdust or glitter to our beers.  Many of our recipes adhere to the German purity laws that were introduced in 1516 by Duke Wilhelm IV of Bavaria.  The decree allows for only hops, barley, water and, later, yeast.  We serve our beers in style appropriate glassware so that the scent, mouth feel, and flavor is presented in the way it was intended.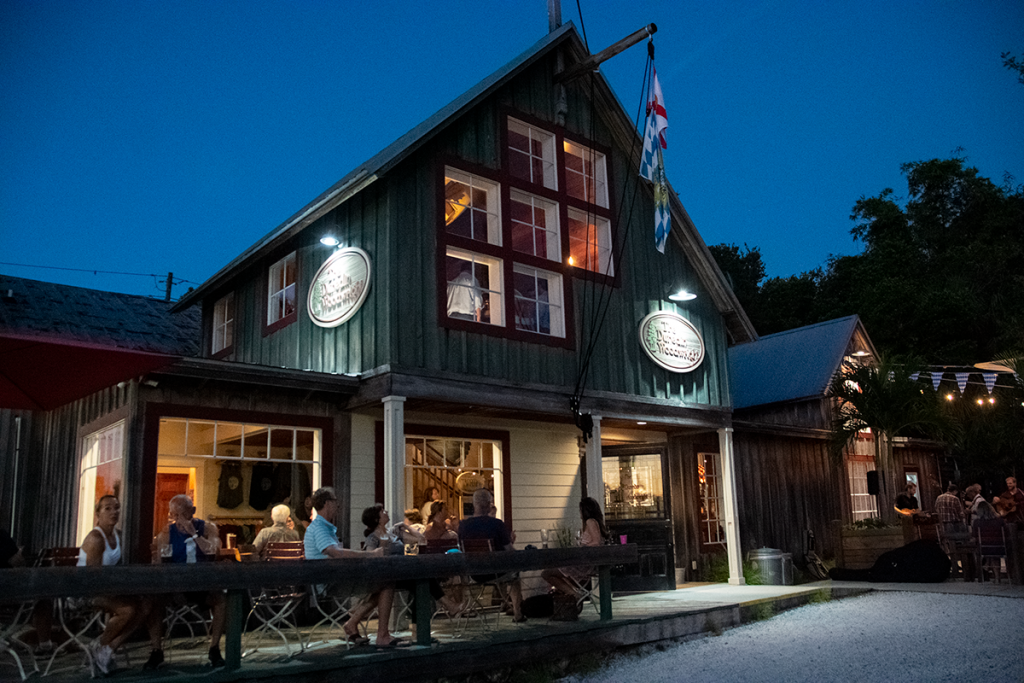 Yes, we are a brewery. But we also maintain a nice list of wines and a cider or two for our friends wanting grapes or apples instead of wheat or barley!
The environment here is an extension of our home.  The woodworking shop has been our family business since 1995 and grew with the showroom several years later. You can read more about the evolution of the shop and brewery in the history section.  As you approach Woodwright, we hope that you feel as though you're entering a unique niche within Dunedin. You are welcomed and drawn into the taproom, the loft, beer garden, and (on extra special nights) the woodworking shop for a show!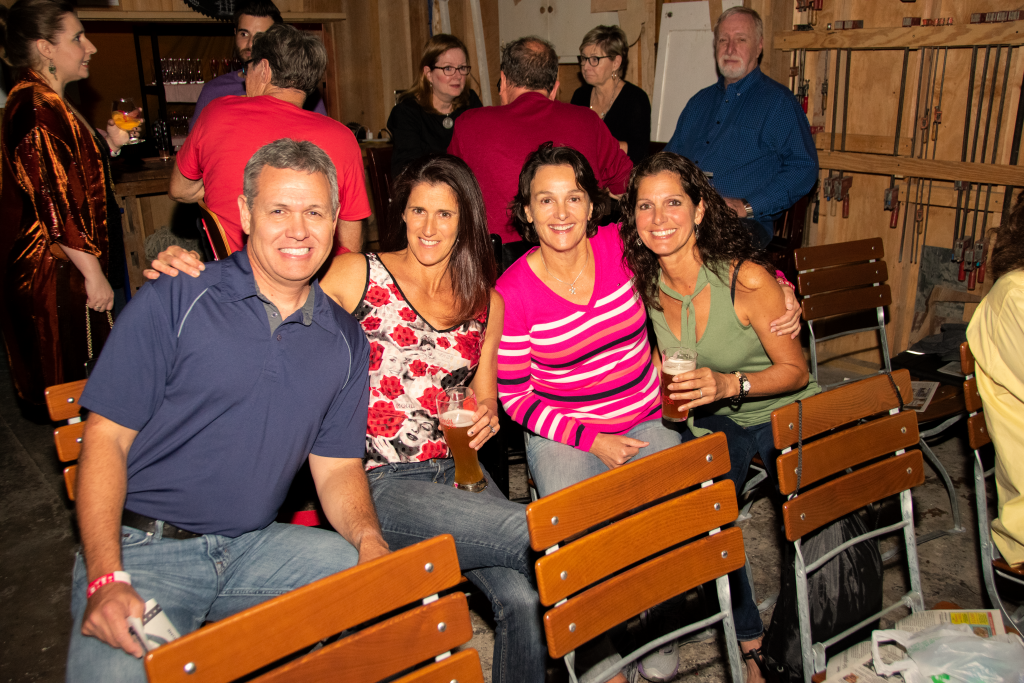 The time we've spent in Asheville, NC has given us an appreciation for traditional bluegrass music.  We brought that music we love here to Woodwright Brewing Company for our friends and neighbors to enjoy.  Every Thursday night, we have our Pickin' Splinters Bluegrass Jam; a traditional jam with traditional instruments.  On Friday nights, we feature local artists performing in our beer garden. About once a month, we bring a show into the woodworking shop.  In the cooler months of the year on Wednesdays, we use the woodworking shop to host our Movies About Music series with a movie screen and thunderous sound!
Speaking of the old woodworking shop, we sometimes allow it to be reserved for private parties and events such as reunions, birthdays, wedding rehearsal dinners, music parties or whatever you can imagine.
Much like Woodwright Brewing Company is an expression of us, each of the eight other breweries in Dunedin is a reflection of their owners, brewers, & crew.  Each brewery in town offers its own beers and environment for folks to enjoy. We hope you find Woodwright Brewing Company to be warm at heart and a welcoming place you find enjoyable.  See you soon!